Perhaps even more so than in the past, K-pop companies are crafting their new and upcoming groups with an international audience in mind. While a company always wants to be as successful at home in South Korea as possible, it would be foolish not to attempt to cater to the millions or even billions of other potential fans in the world. Likewise, Le Sserafim at Source Music has an international member lineup that speaks more than one language, so among Sakura, Kim Chaewon, Huh Yunjin, Kazuha, and Hong Eunchae, we will discuss here who speaks English, in addition to Japanese and of course Korean.
Yunjin Speaks English in Le Sserafim, as a Native Speaker
Although Yunjin was born in South Korea, she moved to New York eight months later and grew up there, only returning to Korea to live in 2018 to pursue a music career. As such, Yunjin speaks English natively, in addition to speaking Korean. Yunjin is the only fluent English speaker in Le Sserafim.
Meanwhile, Sakura and Kazuha are originally from Japan, so they speak Japanese natively, in addition to speaking Korean. (As we have noted elsewhere, Sakura had a lengthy career in Japan already before engaging in Korean promotions.) Finally, Chaewon and Eunchae were born in South Korea and speak native Korean. Eunchae claims that she got good grades in English classes in school until 7th grade, when becoming an idol trainee prevented her from continuing English lessons, and afterward she forgot what she had learned.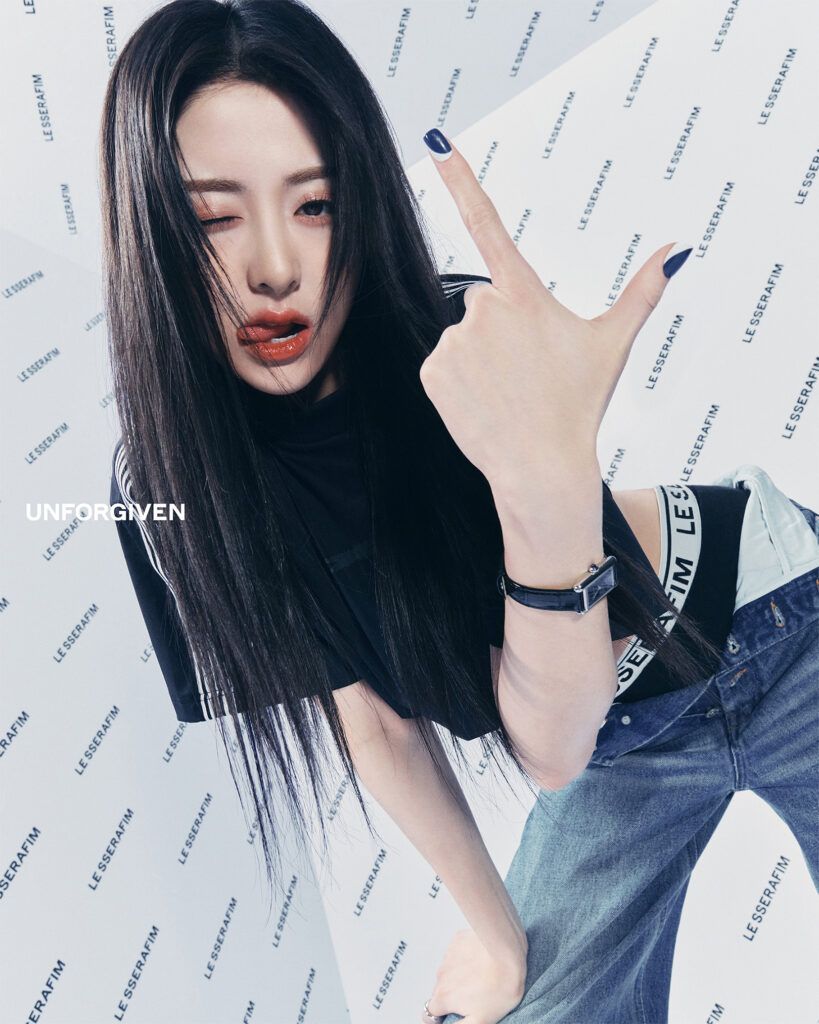 However, in general, Le Sserafim members can all speak at least little bits and pieces of English and Japanese, in addition to all being fluent in Korean, as a result of living together. Notably, when asked during a Seventeen interview from December 2022 to name something that they had learned from each other, Sakura immediately answered, "Languages." The multilingual nature of the group was further celebrated in a two-part series of ODG videos from April 2023, where members Sakura, Yunjin, and Eunchae helped a Japanese child, American child, and Korean child respectively to communicate with each other.
So to summarize, in Le Sserafim, Yunjin speaks native English, Sakura and Kazuha speak native Japanese, and everyone speaks Korean. For more about Le Sserafim, check out how old the members are, what their MBTIs are, when they debuted (and the Kim Garam controversy), or who the leader is (and why Sakura is not the leader).
Or for further discussions of multiple-language speakers in K-pop, check out who speaks English in Aespa, who speaks English in BabyMonster, a full analysis of Fifty Fifty's English abilities, and whether anyone at all can speak English in Twice.