With a string of big hits like "Mister" and "Step" that were not only popular at home in South Korea but also hugely popular in Japan, where they became one of the most successful K-pop groups in that region during that era, KARA established itself as one of the major girl groups of second-generation K-pop at company DSP Media. However, behind these fun and powerful songs were also several powerful personalities in the group. In particular, through all the different lineups the group has had, KARA has had a leader like no other. So among Park Gyuri, Han Seungyeon, Nicole Jung, Kang Jiyoung, and Heo Youngji, here is the answer to who the leader of KARA is and why she stands out from the pack in K-pop.
Gyuri Is the Leader of KARA
Gyuri is the leader of KARA, and from debut to present, she has been a force like no other. For one thing, she is renowned for her beauty, and her nickname has always been "the Goddess." While she would later claim in a 2016 interview that this nickname had caused her some embarrassment, the reality is that Gyuri made "the Goddess" an integral part of her on-screen persona for years after debut, to the deep amusement of everyone watching her! There are wonderful compilation videos assembled by fans on YouTube of KARA appearing on various variety shows and Gyuri pretending to be extremely conceited and self-assured of her beauty and talent.
Just as is the case today, it was rather unusual for an idol to speak and behave so brazenly, resulting in a great deal of laughter for everyone watching the KARA leader. Likewise, Gyuri displayed a terrific wit, finding clever and hilarious ways to praise herself, sometimes at the expense of others. It did not come across as offensive because everyone watching was "in on the joke" — Gyuri was not quite as conceited as she appeared on cameras. Notably, the compilation video linked above ends with a moment where an idol reveals, "I recently asked her, 'Gyuri, is that your real personality?' Gyuri said, 'If I were really like this, I'd be crazy.'" Indeed, she has always been an attentive and reliable leader to her members, who said that Gyuri took care of them well.
As time passed, Gyuri naturally leaned into this persona less. However, Gyuri has still always presented herself as a bold and confident individual as the leader of KARA. During Move Again promotions in 2022, KARA appeared on Jaejae's MMTG series, and the members discussed wearing clothes for the "When I Move" music video that accentuated the positive features of their bodies. Seungyeon wore clothes that highlighted her shoulder line, whereas Gyuri abruptly declared, "I have an amazing chest, so I showed it," followed by jokingly thrusting her chest. Jaejae and the other KARA members erupted into laughter at this.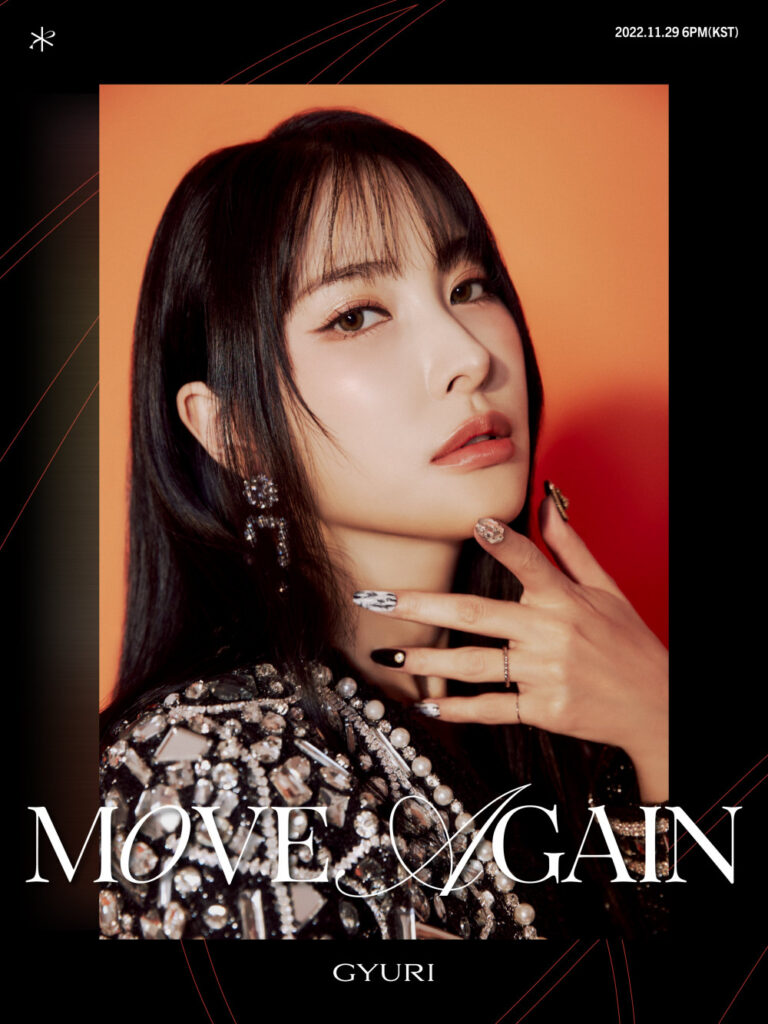 However, despite on-screen appearances and despite being a "goddess," Park Gyuri is still human. Following the tragic suicide of KARA member Hara in 2019, Gyuri confessed to having mental health challenges in the June 24, 2022 episode of Oh Eun Young's Golden Clinic. "I've lost my love for humanity," she said at that time. "It wasn't one thing [that caused this]. A lot of different situations occurred and overlapped with one another and I think my energy reached rock bottom. I thought, 'I can't handle this anymore.'" She even admitted to having suicidal thoughts. This discussion predated the reunion of KARA for Move Again in late 2022, so one hopes her mental condition has improved since then. The many, many fans of Kamilia love her dearly.
But in summary, Park Gyuri is the leader of KARA, and there is no other leader in K-pop like her! For more, check out how old the KARA members currently are. Or for another DSP Media group, check out the unusual answer to who the leader of KARD is.