At the top of the K-pop industry, there are the "Big 4" companies: SM Entertainment, JYP Entertainment, YG Entertainment, and HYBE Corporation. After that, there are various mid-sized companies with their own prestige, such as Starship Entertainment. And then there are the many small companies, most of whom people have sadly never heard of. However, the small company ATTRAKT was able to buck that trend with their K-pop girl group Fifty Fifty, following the viral international success of the February 2023 song "Cupid." Thanks to that song, Fifty Fifty enjoyed a moment of global fame, as did their company. Here, we will explain who some of the most important leaders and creators at the ATTRAKT company are (or were), including co-CEOs Jeon Hong-joon and Choi Seung-ho and The Givers CEO Ahn Sung-il (producer Siahn), all of whom impacted the development of Fifty Fifty. We will also explain and offer a full summary of the unfortunate ongoing legal conflict that has developed among ATTRAKT, Siahn, and the Fifty Fifty members themselves, including how Fifty Fifty filed to suspend their exclusive contracts with ATTRAKT and the resolution of the lawsuit.
(Please note that this article was originally titled "ATTRAKT: Explaining the Leaders of the Fifty Fifty Company," but on October 22, 2023, its name was updated to the current title, since the article's content had vastly expanded to summarize a complicated legal conflict that did not exist at the time this article was originally published.)
The ATTRAKT Company Leaders Explained: Jeon Hong-joon, Choi Seung-ho, & Siahn (Ahn Sung-il)
Jeon Hong-joon and Choi Seung-ho are jointly described as "co-representatives" of ATTRAKT but also described as "co-CEOs." As of May 15, 2023, they were both 60 years old, according to Sports Seoul. However, slightly complicating matters is that Siahn also at one point described himself as "CEO" of ATTRAKT on LinkedIn, (He has seemingly pulled down the page since then.) in addition to being the company's chief producer (and CEO of company The Givers, which worked with ATTRAKT on a contract basis to co-manage the group), and The Korea Times in May 2023 furthermore described him as "co-CEO." He also at one point described himself as ATTRAKT co-founder on Instagram. As such, it appeared to be most accurate to describe Jeon Hong-joon, Choi Seung-ho, and Siahn (Ahn Sung-il) as three joint company leaders of ATTRAKT, prior to the legal conflict that is described further below.
It appeared that producer Siahn was the major creative force at the company at the time Fifty Fifty achieved viral status for "Cupid." Per The Korea Times, Siahn was previously a producer and songwriter for the likes of Fin.K.L and M.C the Max. For Fifty Fifty in particular, he explained that company strategy was to focus on crafting the music first, as opposed to aesthetics or visuals, to increase the likelihood that anyone could enjoy it. There was an active effort to avoid "fatigue points," which Siahn described as a phenomenon where many songs with a similar structure are produced en masse and effectively start to seem the same.
"I have emphasized to our members ― Keena, Aran, Sio, and Saena ― the importance of conveying a vivid picture or even an entire story within the constraints of a three-minute song," Siahn said to The Korea Times. "To achieve this, we prioritize the essence of music over visuals or appearance. We are continually refining this skill and I am incredibly proud of our members' dedication." The Fifty Fifty members and Siahn did appear to enjoy a close relationship, as seen from how they talked to each other during a studio recording session filmed for YouTube. Likewise, in a May 2023 interview with Fox 13, Siahn picked out the qualities he found particularly attractive and valuable about each individual group member, among other topics of discussion.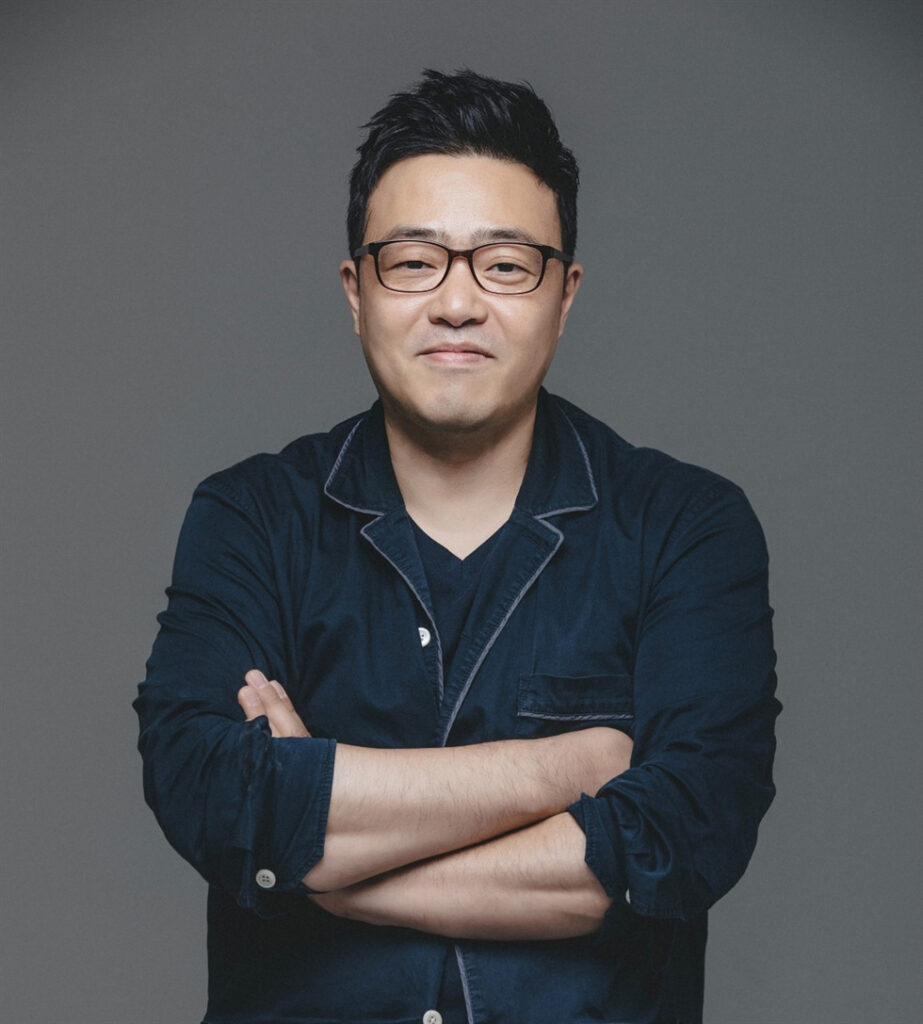 Meanwhile, Jeon Hong-joon and Choi Seung-ho had reported sacrifices of their own to keep ATTRAKT afloat prior to the viral 2023 success of Fifty Fifty. At Naver News in April 2023, Jeon had explained how he sold his car and ate cheap meals in order to afford the production costs for Fifty Fifty's debut. In May 2023, he and Choi elaborated to Sports Seoul, with Jeon saying he had sold a 10-year-old Rolex watch in addition to his car. In fact, reportedly without hesitation, even the head of their management department sold a car so that Fifty Fifty could afford to release their first physical album. Following Fifty Fifty's 2023 "Cupid" success, however, Jeon said with enthusiasm that he had offered to buy that person a new car.
As Sports Seoul noted, Jeon Hong-joon and Choi Seung-ho are relatively "old boys" to be leading a K-pop company like ATTRAKT, but their experience has nonetheless contributed to the success of Fifty Fifty. In the past, Jeon reportedly managed Korean singer Jo Kwan Woo, a singer and actor who found major success in the 1990s, as well as highly popular rapper Yoon Mi-rae, in addition to discovering rapper Bobby Kim.
Leaders Jeon Hong-joon and Choi Seung-ho emphasized "character development" and English study and pronunciation for Fifty Fifty as part of ATTRAKT strategy. Jeon said, "K-pop places great emphasis on pronunciation and basic English education because delivery power is crucial." And Choi explained, "All the members are like our own daughters. During their trainee days, CEO Jeon provided them with daily lessons on character development and reading. Thanks to that, I believe they were able to showcase themselves confidently and eloquently at our recent [April 2023] showcase."
The fact that Fifty Fifty's "Cupid" received an English version undoubtedly played an important part in its viral success, and the Fifty Fifty members' ability to speak basic English (and especially Aran's fluent English) has certainly helped them flourish in some interviews. As such, between the discipline, character, and English study instilled by Jeon Hong-joon and Choi Seung-ho and the refreshing music produced by Siahn, it would ostensibly appear the leaders of ATTRAKT all played valuable parts in assisting the Fifty Fifty members in achieving success.
ATTRAKT Legal Conflict with Warner Music Korea and Siahn, Plus Fifty Fifty Members Lawsuit Summary
On June 23, 2023, ATTRAKT announced somewhat cryptically that an external agency had tried to poach the members of Fifty Fifty away and had made slanderous statements about ATTRAKT. On June 25, 2023, co-CEO Jeon Hong-joon expressed an intent to "pursue legal action" against malicious external agencies and also expressed concern for the Fifty Fifty members during this difficult time. On June 26, 2023, ATTRAKT named Warner Music Korea as a force working in conjunction with the external agency to persuade the Fifty Fifty members to break their contracts with ATTRAKT and/or have ATTRAKT sell the rights to Fifty Fifty, and ATTRAKT claimed to have hard evidence that Warner Music Korea had tried to poach the members illegally.
However, on that same day, Warner Music Korea issued a formal response noting that it has been the official overseas distributor of Fifty Fifty since April 1, 2023 (which is correct), and it said, "From the beginning of the contract period up until now, we have been doing our best to mobilize the capabilities and networks of Warner Music Group to make the brilliant achievements of Fifty Fifty and their agency shine even more, so it is very regrettable that unsavory suspicions have been raised." The response also rejected ATTRAKT's claims, stating, "The claims made by ATTRAKT are unfounded, and we express our regret about the sending of a proof of content."
On June 27, 2023, ATTRAKT shockingly announced a criminal complaint against Ahn Sung-il — producer Siahn — whom ATTRAKT claimed had secretly and illegally purchased the copyright to the song "Cupid" as CEO of The Givers, in addition to engaging in malicious behaviors. Siahn and The Givers are alleged to have obstructed business and committed fraud and breach of trust, "including deleting project data, delaying tasks, deleting company's mail accounts," and other activities. ATTRAKT also elaborated, "During the process of purchasing the song 'Cupid' from a foreign composer, The Givers did not provide information to Attrakt on the purchase of copyrights. The CEO and the company did it themselves secretly." As such, the leaders of Fifty Fifty at ATTRAKT and The Givers are currently in direct legal conflict.
Even more shockingly, on June 28, 2023, Fifty Fifty members Keena, Saena, Sio, and Aran, being represented by Barun Law, filed to suspend their exclusive contracts with ATTRAKT for violating the terms of their contracts. With Barun speaking on their behalf, the firm claimed that it had sent ATTRAKT a letter citing "mistakes to be corrected" and "various issues" that must be addressed, but instead of addressing these problems, ATTRAKT instead began its strange and cryptic media campaign described in the paragraphs above.
Via Soompi translation, the Barun statement also notably included the following:
The four [Fifty Fifty] members have tried to think and act independently despite their young age. After fully consulting with their parents, they came to raise the issue with our help. ATTRAKT has not been listening to the members' opinions, instead saying how 'external forces are attempting to poach the members' and they have not been able to clarify the accusations of their side violating the contract. The members were also very frustrated and disappointed with the fact that Aran's surgery was disclosed without consulting all involved parties.

The members raised questions about the various situations where ATTRAKT did not faithfully fulfill their contract obligations, such as how there was no transparency in financial documents and unilaterally trying to have the group promote despite the members having health issues. We would like to also make it clear that this [lawsuit] was a decision made by the four members themselves, with no outside intervention.
The statement continued to say that the Fifty Fifty members acknowledged what an important time this was in their careers (considering the massive success of "Cupid," the inclusion of the song "Barbie Dreams" on the Barbie movie soundtrack, and a planned but subsequently canceled appearance at KCON LA 2023), but they want to be "artists who could be a good influence on others." Part of this requires that they not "hide things" that are wrong with ATTRAKT leadership and decisions the leaders have made. Ultimately, "The four members want to be in front of their fans as soon as possible. They promise they will continue to be more sincere as artists and more independent."
Later on June 28, 2023, ATTRAKT filed a criminal complaint against Siahn for reasons previously outlined above, and Siahn and The Givers in turn countersued ATTRAKT on the same day for the reason of spreading false rumors. A statement released by the HWAWOO law firm representing The Givers claimed that not only had Siahn not attempted to poach the Fifty Fifty members, but he had even played the role of "mediator" between two parties when the Fifty Fifty members first approached ATTRAKT with their legal notice to suspend their exclusive contracts.
On July 3, 2023, ATTRAKT co-CEO Jeon Hong-joon released to the press a segment of an alleged phone call he had with Warner Music Korea's representative, which Jeon cites as evidence that Siahn attempted to unilaterally sell Fifty Fifty to Warner Music Korea. That same day, The Givers responded by essentially describing this alleged call as a manipulated distortion of reality.
Incidentally, on July 25, 2023, Ahn Sung-il (Siahn) admitted to falsifying parts of his career and academic record.
On August 1, 2023, the Seoul Central District Court referred the legal dispute between Fifty Fifty members and ATTRAKT to mediation, which provides an avenue for the parties to arrive at an amicable resolution for both sides through open dialogue. On August 9, 2023, the first mediation session failed to yield a compromise, but additional discussions would be allowed until August 16, 2023. However, that period of time also failed to generate a compromise. The dispute between Fifty Fifty and ATTRAKT was then expected to return to trial.
Separately, on August 17, 2023 through Barun, Fifty Fifty filed a criminal complaint against ATTRAKT CEO Jeon Hong-joon for breach of trust and violating the Act on Aggravated Punishment for Specific Economic Crimes, regarding alleged embezzlement of funds ATTRAKT had collected from Star Crew Entertainment, another company owned by Jeon Hong-Joon.
Also on August 17, 2023, Fifty Fifty members Keena, Saena, Sio, and Aran created a separate Instagram account to publish a handwritten message to fans, written in both Korean and English, to apologize for causing them concern, to thank them for their support, and to clarify their position. Among other things, the group stated, "It has been heartbreaking to see so many untrue stories being reported in the media articles and social media these days. Nevertheless, we have been careful about commenting on ending our exclusive contracts with our agency. This does not mean we admit or accept what has been reported in the media. We believed that taking this issue to court based on facts was the right way to solve the situation."
Ultimately, Keena, Saena, Sio, and Aran concluded: "What we really want, however, is to carry out our activities as the artists in a trustworthy environment. Our members will do everything in our power to make this wish come true. We will do our best to come back in good shape and return our thankfulness to all of you who have been following us. Thank you."
On August 28, 2023, the Seoul Central District Court rejected Fifty Fifty's request for a provisional injunction to suspend their exclusive contracts with ATTRAKT. On August 30, 2023, through Barun, Fifty Fifty expressed that it would appeal the decision.
On September 27, 2023, ATTRAKT filed a one billion won lawsuit against The Givers, Ahn Seong-il, and The Givers Executive Director Baek Jin-sil for damages related to acts of deception and breach of trust, and ATTRAKT had the intention to increase the amount sought in the lawsuit as it collected more information.
Meanwhile, on October 12, 2023, through their separate Instagram account, Fifty Fifty accused ATTRAKT of using the group as essentially a moneymaking scheme to settle prior debts Jeon Hong-Joon had accumulated, and they said they would reveal the "truth behind the beautiful stories told about the CEO."
On October 13, 2023, they elaborated on Instagram by describing an alleged pattern of health neglect and psychological abuse by ATTRAKT, including measuring members' weight daily and not allowing it to shift by even 0.1 kg. Saena experienced hair loss and could not receive her period without medication due to "severe diet-induced compulsion and internal environmental stress" and "suffered symptoms of both anorexia and bulimia." Meanwhile, prior to debut, Sio was diagnosed with "severe panic disorder and social phobia" that culminated in losing consciousness while already at the hospital for another issue, but ATTRAKT was allegedly unsympathetic to seeking treating for her conditions. Lastly, Aran learned in January 2023 that she needed surgery to have her gallbladder removed because there was risk of its becoming cancerous. She allowed surgery to be delayed more than once for the sake of Fifty Fifty's scheduled activities, but after she finally had the surgery, she alleged that people she did not even know were badgering her to come back to work almost immediately. The members provided medical certificates to back up their claims of health problems.
On October 16, 2023, stunningly, news broke that Keena had dropped her legal appeal, changed her legal representation to Shinwon, and was seemingly planning to return to ATTRAKT. Meanwhile, on the same day, the other three Fifty Fifty members had continued posting to their Instagram, attempting to refute claims about sacrifices the ATTRAKT CEOs had allegedly made for them. On October 17, 2023, ATTRAKT CEO Jeon Hong-joon claimed that Keena had apologized in tears to him, and they would have discussions about her return to the company after she had time to recover from "exhaustion."
On October 18, 2023, Saena, Sio, and Aran posted to their Instagram outlining an alleged lack of transparency from ATTRAKT regarding payments, aiming to bolster their previous claims about money generated being used to pay off debt for a previous company of Jeon Hong-joon.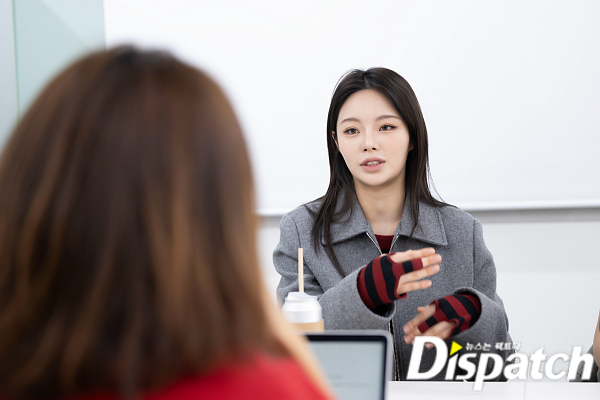 On October 20, 2023, Keena spoke with Dispatch to provide in-depth details of what had truly happened between Fifty Fifty and the leaders of ATTRAKT and The Givers. She explained that Siahn had claimed that Jeon Hong-joon had rejected an offer from Warner Bros. to purchase Fifty Fifty, which Siahn had implied was a baffling decision; he also implied that ATTRAKT was financially unstable. (It would seem that none of this was true.) Siahn then put forth an ultimatum to Fifty Fifty and their parents: "Acquire investment from a big group like CJ or Kakao, or file an injunction and leave ATTRAKT," and he suggested that investments would somehow result in additional debt for the Fifty Fifty members, thus making the injunction the best course of action. In effect, according to Keena, Siahn manipulated Fifty Fifty and their families to file the injunction, then promised to support them with "evidence" that he never actually provided. The Givers even provided a photo of a bogus, positive COVID test for Keena to share with ATTRAKT via text message as a reason for the members to break their schedules before filing the injunction. However, when Siahn's lies about his academic history came to light, in addition to discovering that he had forged Keena's signature on a document in an attempt to transfer most of her royalties for "Cupid" to him, Fifty Fifty and their families cut ties with Siahn and continued their legal battle against ATTRAKT without him.
On October 21, 2023, on their social media, Saena, Sio, and Aran described what they perceived as problems with exclusive contracts in the K-pop industry at large that leave artists financially vulnerable.
On October 22, 2023, surprisingly, ATTRAKT officially terminated the exclusive contracts of Saena, Sio, and Aran, and via allkpop translation, the company stated the following: "We notified the FIFTY FIFTY members Saena, Sio, and Aran that we terminated our contract with them starting on October 19 KST. The three FIFTY FIFTY members have not showed any signs of reflections regarding their serious contract violations and thus, made our decision. We will discuss follow-up measures regarding the members moving forward." Meanwhile, ATTRAKT has plans to partner with JTBC to create a new, 7-9-member girl group through a reality competition series intended to air in 2024.
Regardless of the contract termination, on October 24, 2023, Seoul High Court Civil Division 25-2 rejected the appeal of Saena, Sio, and Aran for their preliminary injunction. On that same day, reportedly police investigation formally began being conducted into ATTRAKT's allegations against The Givers CEO Ahn Sung-il and Executive Director Baek Jin-sil.
On November 2, 2023, it was reported that ATTRAKT intended to create a "Fifty Fifty Generation 2," a four-member group consisting of Keena and three new members.
So far, that is our full explanation and summary of the leaders of K-pop company ATTRAKT and the legal dispute that has grown out of it with The Givers and Fifty Fifty. This page is being updated as new information becomes available, because K-Pop Answers is dedicated to providing accurate and timely information.
But in the meantime, you can get to know Fifty Fifty themselves better, back from who they were as a group in better times. Check out how old the Fifty Fifty members are and who the leader is, or check out our archive of fun trivia about the group. Or if you want to see some cute and funny pictures, check out our archive of Fifty Fifty predebut photos for each member; it will definitely provide some levity to the complicated situation above!