When JYP Entertainment traveled across the United States to audition girls to become their next K-pop girl group, the competition was called A2K — "America2Korea," and true to the name, it was open to Canadians as well. The girls who were ultimately selected to create the group VCHA are pretty diverse in where they come from though, so we'll be breaking it down here. Here is a full explanation of where VCHA members Camila Ribeaux Valdes, Lexus Vang (Lexi), Kendall Ebeling, Savanna Collins, KG Crown, and Kaylee Lee are originally from, as far as birthplace, hometown, and/or home state and country.
Where VCHA Members Are From: Birthplace, Hometown, Home State
Camila was born in Barcelona, Spain and grew up in Montreal, Quebec, Canada.
Lexi was born in Sheboygan, Wisconsin and grew up in Milwaukee, Wisconsin.
Kendall was born and raised in Fort Worth, Texas.
Savanna was born in Boca Raton, Florida and grew up in Coconut Creek and/or Fort Lauderdale, Florida.
KG was born in St. Louis, Missouri, grew up in Michigan till age 13, and then moved to Los Angeles, California.
Kaylee Lee was born in Olympia, Washington and grew up in Philadelphia, Pennsylvania.
Birth city information above is drawn directly from the official VCHA website, and the A2K series mostly detailed what cities the members had hailed from immediately prior to filming that series. It is possible and probably even likely that some members of the group lived in other locations in-between those two periods. While we do not yet have a complete idea of how long all VCHA members lived and grew up in a given town, we do have more information about the members' background and hometown than what was conveyed through A2K and JYP.
For instance, KG was already a musician with hundreds of thousands of social media followers prior to appearing on A2K, and she had done interviews during that period. It was in an interview on the Bringin' It Backwards podcast from October 2022 where KG explained that she had only really been born in St. Louis and that she grew up in Michigan until about age 13. Incidentally, her birth name is actually Kiera Grace Madder.
Next, we know with certainty that Camila spent many years prior to debut living in Quebec, since she was on La Voix Junior ("The Voice Kids") in Canada in 2016, where she also demonstrated her French fluency. She had been studying nursing at John Abbott College in Quebec prior to trying out for A2K.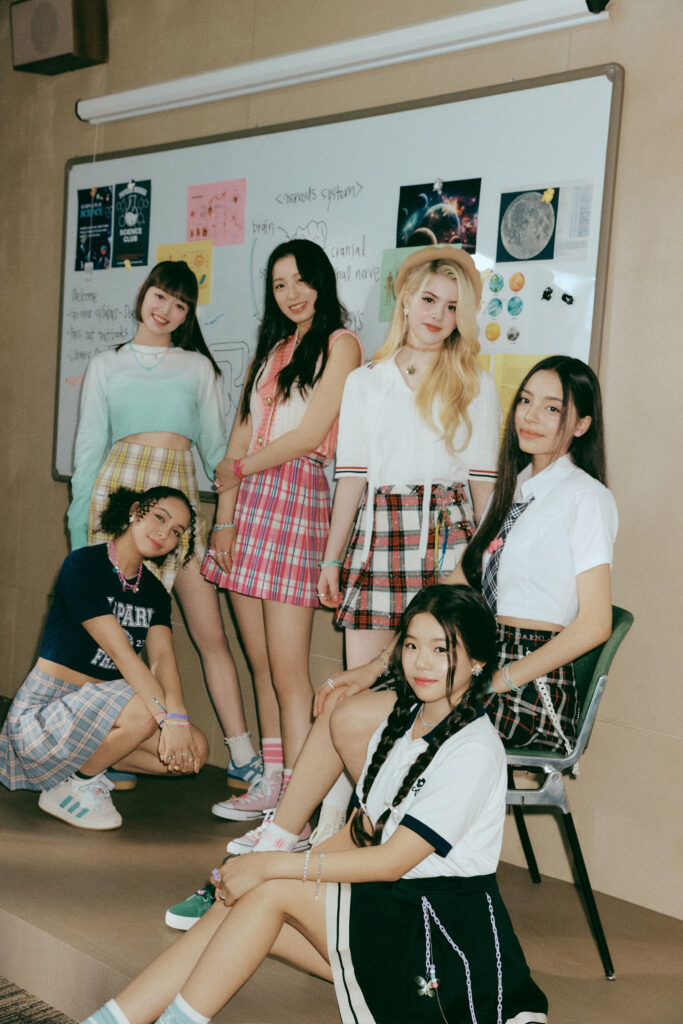 Since Kendall was born and raised in Fort Worth, Texas, there isn't any mystery about where this VCHA member comes from. (Lexi and Savanna both seem to have lived within an hour of where they were born as well.) However, it is worth noting that an absolutely adorable younger Kendall appeared in a video for the Andrews Institute of Mathematics & Science Education at Texas Christian University in 2016. It is the cutest STEM testimonial you are likely to see, so it felt necessary to mention here!
Lastly, it is also worth clarifying that, while Savanna stated on A2K that she was from Fort Lauderdale, Florida, she then said in a September 2023 VCHA interview with Sweety High that she is from Coconut Creek, Florida. It is likely, but not confirmed, that she truly lived in Coconut Creek but that she said Fort Lauderdale on A2K for the sake of citing a city more people were likely to recognize. (The two cities are effectively neighbors, geographically.)
That is all of the information that it exists about where VCHA members Camila, Lexi, Kendall, Savanna, KG, and Kaylee are originally from, so that should demystify their birthplace, hometown, and home state and country for you. If any additional information becomes available about where VCHA members have lived with time, this space will be updated accordingly.
For more about the group, check out how old the VCHA members currently are, what languages they speak in total, or when they will debut! Alternatively, if your memory is fuzzy, you can refresh yourself on who the leader of VCHA is.