Usually, in K-pop, the one "given" is that everyone in the group speaks Korean. That is what the "K" in K-pop stands for, after all. However, as the first North American K-pop group created by JYP Entertainment, VCHA is a little different. First and foremost, VCHA speaks (and sings in) English. However, the VCHA members can speak much more than just English when you look at the group as a whole. So based off all available information, among members Camila Ribeaux Valdes, Lexus Vang (Lexi), Kendall Ebeling, Savanna Collins, KG Crown, and Kaylee Lee, here is the full answer to who speaks what languages in VCHA, including Korean, Spanish, and French (and English, of course).
VCHA Members Speak Many Languages: English, Korean, Spanish, & French
Kaylee is from Philadelphia, Pennsylvania and was born in Olympia, Washington, but she is ethnically Korean and speaks fluent Korean. During the A2K series that created VCHA, (We have a full summary of the A2K series, by the way, if you're curious!) she actually helped the other contestants to improve their Korean pronunciation for vocal performance evaluations. Even though she is the maknae of the group, Kaylee makes an excellent Korean-speaking spokesperson for VCHA. She even garnered Korean fans immediately upon predebut!
Meanwhile, Camila was born in Barcelona, Spain, is ethnically Cuban, and grew up in Montreal, Quebec, Canada, so she speaks fluent Spanish and French languages for VCHA. She demonstrated English, Spanish, and French all at once in a self-written rap she had performed for episode 9 of A2K. Camila had also previously appeared on La Voix Junior ("The Voice Kids") in Canada in 2016, so some Canadian viewers had already been familiar with her talent and French fluency many years prior to VCHA.
Lastly, Savanna, born in Boca Raton, Florida and hailing from the Fort Lauderdale area, speaks Spanish as well. She also communicated this during episode 9 of A2K, though she did not provide any examples at the time. The same moment in that episode revealed that KG speaks a bit of Spanish too, presumably learned in school.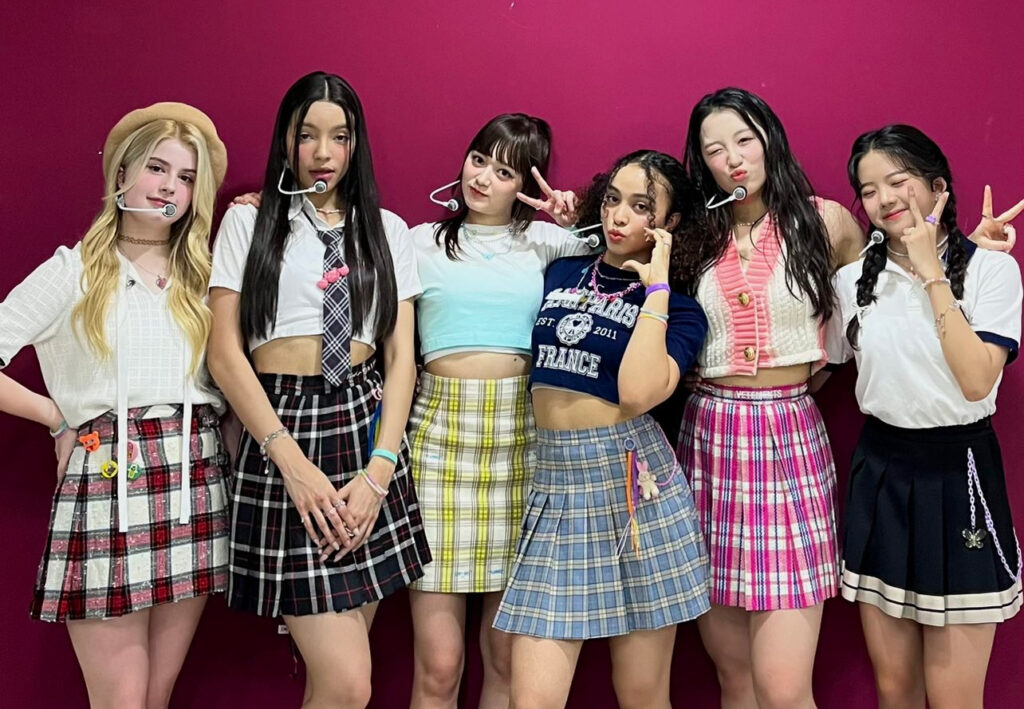 It is possible that the members of VCHA speak even more languages than these, but those are what have been demonstrated so far. For instance, Lexi is ethnically Hmong, a group of people found in nations like Thailand and Laos, so she might know a bit more than just English. Kendall is also partially Vietnamese, and Savannah's parents are Venezuelan and Trinbagonian. If more examples of additional language fluencies appear with time, this space shall be updated accordingly.
So in summary of what languages VCHA members speak, everyone speaks native English, Kaylee speaks fluent Korean, Savanna speaks Spanish, and Camila speaks fluent Spanish and French. The members are also gradually learning some Korean as they train in Korea, and KG knows a little Spanish. It is possible the members speak additional languages to varying extents, but this is what has been confirmed to date.
For more about the group, check out how old the VCHA members currently are, what their MBTIs are, who their leader is, and when they will officially debut! We also maintain an archive of all the VCHA music videos, to make it easy and convenient to watch everything in one place. Or for another JYP girl group with impressive language skills, check out an analysis of the amazing English-speaking of Itzy.