While there are several K-pop groups who are actively involved in the creation of the music that they perform, from Seventeen to Boynextdoor, this is more the exception than the norm. K-pop is filled with extremely attractive people with amazing dance skills and pleasant vocals, but they are not often songwriters. Cube Entertainment K-pop girl group (G)I-dle (pronounced like "G Idle") is a dramatic exception though, because there is one member who writes a large amount of their music. And this person is their leader too! So among Miyeon, Minnie, Soyeon, Yuqi, and Shuhua, let's fully answer and explain who the leader of (G)I-dle is and why she is such an important musical force.
Soyeon Is the Leader of (G)I-dle
Soyeon is the leader of the group, and she is also the major creative force in the group, writing and/or producing much of their music. She often does so in collaboration with other producers, like Pop Time (who also produces for Boynextdoor, among others) and Big Sancho, but there is no discounting how integral she is to the songwriting process. In fact, Big Sancho has credited Soyeon with his being able to pay off the cost of opening his production studio! Meanwhile, it is also worth noting that Minnie and Yuqi contribute to (G)I-dle lyrics and songwriting some of the time, making it a truly "self-producing" group.
With Soyeon at the helm, (G)I-dle has cultivated an image as one of the most prominent "girl crush" groups. However, Soyeon has not always been thought of as a "tough" person. Notably, prior to the creation of (G)I-dle, Cube Entertainment was concerned that Soyeon was essentially too nice to participate in the third season of the rap competition show Unpretty Rapstar. To prove she was tough enough to do the show, Soyeon was asked to "diss" a Cube director on the spot — which she did! Soyeon would go on to become a semifinalist on that season of Unpretty Rapstar, which aired in 2016 and became a showcase for Soyeon's musical talents. She would then debut with (G)I-dle in May 2018, writing hit after hit single, beginning with "Latata" and continuing on to songs like "Queencard."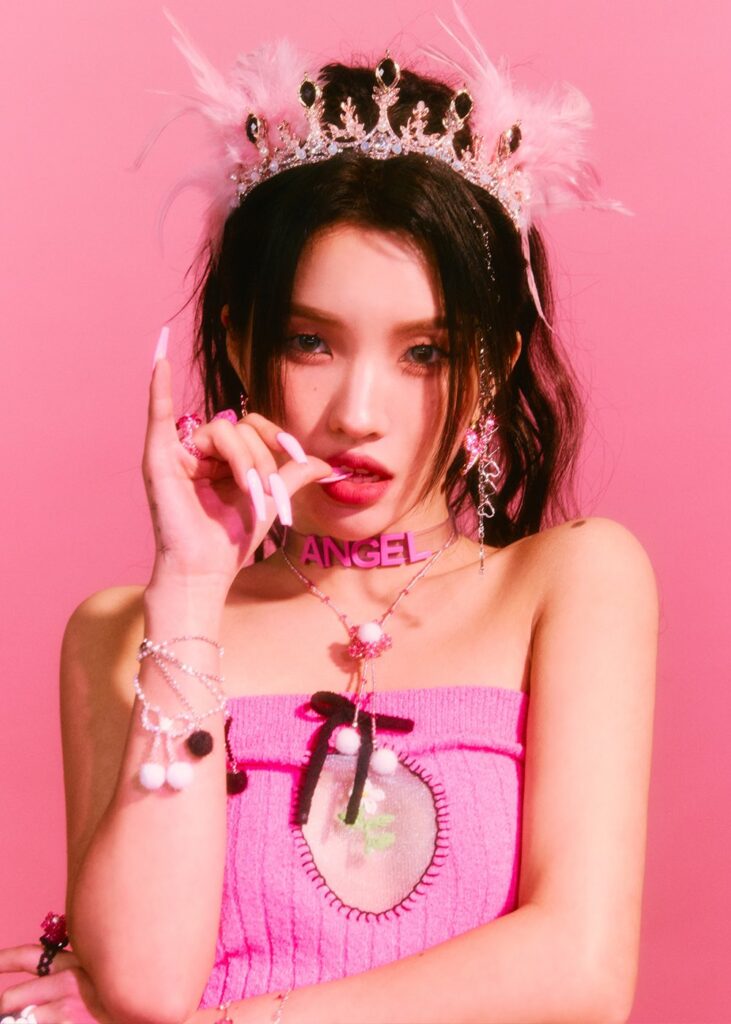 So to summarize, Soyeon is the leader of (G)I-dle, and she has written and/or produced a substantial portion of the group's music, including all of its lead singles. There is no leader in K-pop quite like Soyeon.
For more about the group, check out how old the (G)I-dle members currently are or when exactly they debuted. Or to learn even more about Soyeon and the other members from prior to debut, check out where the individual (G)I-dle members are originally from.