Any K-pop group that originates from a "Big 4" company is guaranteed to garner attention, regardless of other factors — especially if there is a whole TV series dedicated to that group's creation. JYP Entertainment K-pop boy group Stray Kids checks both of those boxes, but those are far from the only reasons why the group has become massively popular and sold many millions of albums. Rather, a key differentiator of Stray Kids is that, like Pledis boy group Seventeen before it, they are what is described as a "self-producing" group. Stray Kids members are overwhelmingly involved in the creation of their own music, especially three members who had already been songwriting together under the group name of "3Racha" prior to Stray Kids' formation. And one of them is the leader of the group! So among Bang Chan, Lee Know, Changbin, Hyunjin, Han, Felix, Seungmin, and I.N, here is the full answer to who the leader of Stray Kids (SKZ) is.
Bang Chan Is the Leader of Stray Kids (SKZ)
Bang Chan is the leader of the group, and 3Racha comprises Bang Chan, Changbin, and Han. Whether as individuals or as all three members, 3Racha members have composed and written lyrics for the vast majority of Stray Kids songs. And of course, other Stray Kids members have been involved in the creation of various songs as well. It's easy to love anyone in the group with how multi-talented they are.
However, there are features that distinguish Bang Chan as the leader of Stray Kids, even among 3Racha. For starters, he spent some years of his life living in Australia, so he speaks fluent English with an Australian accent. (Incidentally, Felix grew up in Sydney, Australia as well, in the Seven Hills area.) But regarding his actual personality, Bang Chan is meticulously organized, as well as humble about his accomplishments and even "really shy" to receive a compliment. The best profile that exists about Bang Chan is arguably a January 2022 profile from Teen Vogue, which interviewed him in depth on these topics.
That profile even asked other Stray Kids members what Bang Chan is like. To that, Han offered strong praise, saying Bang Chan is a "good older brother, a good friend, a good person, and a perfect leader," and "Of course, there are times he himself makes mistakes, too, but he always acknowledges them and tries to do better." He even went on to say that Bang Chan is a "kind leader" who taught Han "leadership and responsibility." Meanwhile, Changbin offered that Bang Chan "has a strong sense of responsibility, and makes a lot of sacrifices for the team." Nonetheless, Bang Chan strives to make both performing and composing music a joyful experience.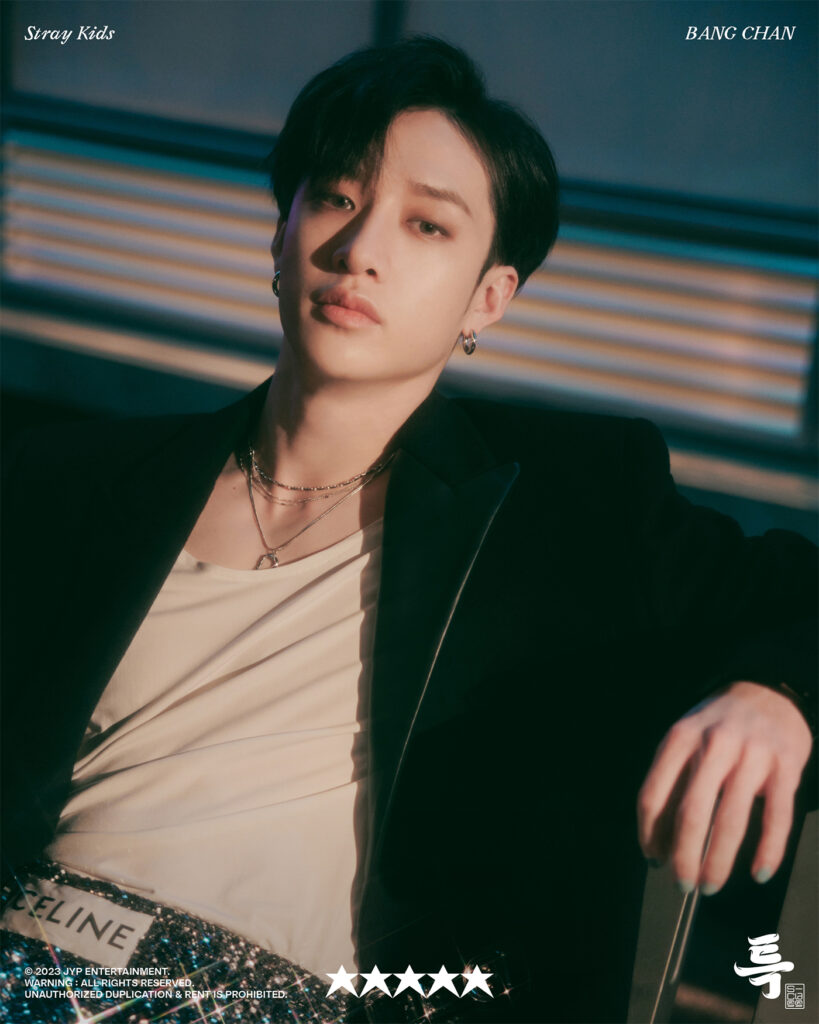 So to summarize, Bang Chan is the leader of Stray Kids, and in addition to being highly kind, organized, and responsible, he is also a major creative force in SKZ music.
For more about the group, check out how old the Stray Kids members currently are or when they originally debuted. Or for another group where the leader is a major creative force, check out who the leader of (G)I-dle is and why she's so instrumental to her group's success.