K-pop is so vast that you can love a wide variety of groups and still be left surprised when you realize a group you haven't been following has blown up in popularity. For instance, FNC Entertainment, despite nurturing the likes of AOA, isn't quite the household name that, say, SM Entertainment is. However, FNC K-pop boy group P1Harmony has casually sold hundreds of thousands of albums since debuting in October 2020, in addition to going on a world tour. If you've arrived here, perhaps you too have recently realized how popular they are and how great their music is, and the next question on your mind is of who is leading the group. So among Theo, Keeho, Jiung, Intak, Soul, and Jongseob, here is the full answer to who the leader of P1Harmony is.
Keeho Is the Leader of P1Harmony
Keeho is the leader of the group. He is ethnically Korean but speaks native English and has a hometown of Toronto, Canada, so he is accurately described as one of the few "foreign" K-pop leaders. (In fact, he said he could not even read or write Korean when he first came to South Korea.) He did not originally aspire to K-pop as a career, as he went to an art school in Toronto and enjoys sculpting and painting. However, he had planned to go to university for singing, so a teacher recommended he try out for an audition from a Korean entertainment company that had come to Toronto; Keeho unexpectedly passed and agreed to travel to South Korea for additional auditions and training. At the time he arrived at FNC, only Jiung and Intak were already there.
Nonetheless, Keeho was an active K-pop enthusiast even while still in school in Canada (because his sister got him into K-pop), and it would actually cause him controversy in September 2020, a month prior to the debut of P1Harmony. Social media users had identified an old social media account that Keeho had operated for K-pop fans and observed that it contained racist comments. However, according to Keeho, that was an account shared with seven other people, and it was someone else that had posted the offensive remarks. FNC published a formal statement about it on September 4, 2020, and on the same date, Keeho shared a handwritten letter in both English and Korean apologizing that it had ever happened and taking responsibility for it, since he was the account owner. The apology seemed to be well received, and P1Harmony would ultimately debut with minimal disruption.
Fans would continue to praise Keeho's self-awareness as leader of P1Harmony. In a Zach Sang Show interview published to YouTube on June 2, 2022 (which was also cited elsewhere in the above discussion), Keeho expressed how P1Harmony actively tries to avoid cultural appropriation. Among other things, he said, "I believe it's a responsibility, and I also feel like, if you're gonna have that big of a platform, you need to be able to respect and appreciate all cultures without appropriating them. And so I feel like whenever it comes to our styling or our music or whatever, it's always a sensitive topic that we always have to think once, three times, four times about … every step of the way." K-pop fans praised how Keeho spoke on the subject, since it is often believed that K-pop does not take such factors into consideration often enough.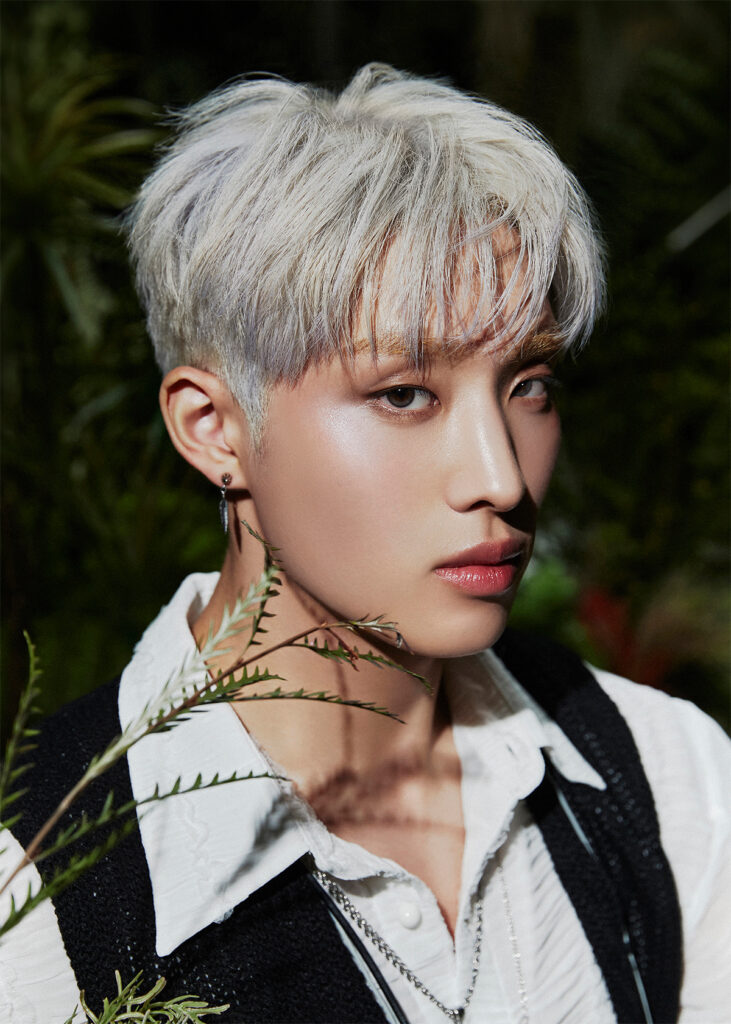 In summary, Keeho is the leader of P1Harmony, and he is a thoughtful and well-spoken person, whether in Korean or English. For more about the group, check out how old the P1Harmony members currently are, who speaks fluent English in the group besides Keeho, or check out our full plot synopsis of the (strange) P1Harmony movie, P1H: The Beginning of a New World!