As we have previously discussed, the members of Cube Entertainment K-pop girl group (G)I-dle come from several different countries. As such, it is not surprising to learn that the members of (G)I-dle speak different languages. They only become more popular internationally with each comeback, after all. So among Miyeon, Minnie, Soyeon, Yuqi, and Shuhua, here is a full explanation of who speaks English in (G)I-dle, as well as what other languages the group speaks, including Korean, Thai, Mandarin Chinese, and even Japanese.
Minnie and Yuqi Speak English in (G)I-dle, Plus Other Languages
Everyone in (G)I-dle speaks Korean, but some members speak other languages. Notably, Minnie and Yuqi speak fluent, accented English. Minnie has a stronger grasp of English grammar than Yuqi, whose grammar is a bit rougher, but both can confidently maintain a conversation with appreciable vocabulary and quick responses. Perhaps the best example of Minnie and Yuqi's English skills appears in a July 2023 episode of the Daebak Show podcast with Eric Nam, in which Nam interviews the two about personal details of their lives in English for nearly an hour. It's a terrific and insightful discussion.
In addition to English and Korean, Minnie also speaks fluent Thai because she is originally from Thailand. She furthermore speaks what she modestly describes as just a "little bit" of Mandarin Chinese, though Yuqi vouched to Eric Nam that Minnie has actually been quite "good" at speaking the language in the past. Yuqi speaks fluent Mandarin because she is originally from China, but she joked to Nam that she would not want to learn to speak Chinese if she were not from China because it is a difficult language to learn. And on top of all of this, Minnie and Yuqi speak a "little bit" of Japanese as well. Minnie has demonstrated her ability speaking all of these languages on episode 356 of Knowing Bros.
In (G)I-dle, Shuhua also speaks Mandarin because she is from Taiwan. Miyeon and Soyeon mostly speak Korean. Of course, (G)I-dle songs contain languages besides Korean, such as English, Spanish, and Japanese, so all of the members do have some experience with other languages and pronouncing their words, at least in small doses.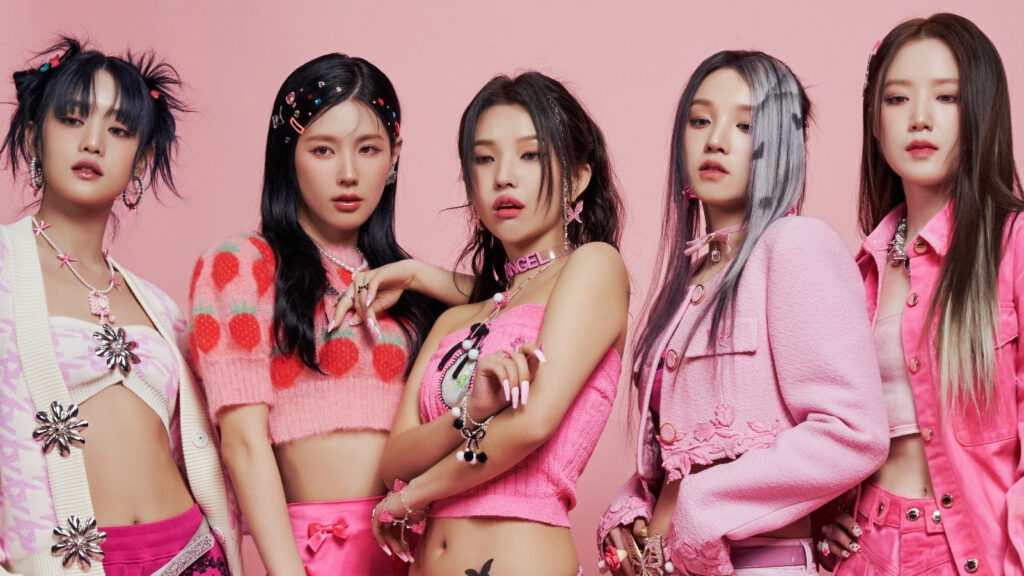 So in summary, among the languages that (G)I-dle members speak fluently, everyone speaks Korean, but Minnie also speaks Thai and English, Yuqi speaks Mandarin Chinese and English, and Shuhua speaks Mandarin Chinese. Minnie additionally speaks some Mandarin Chinese, and Minnie and Yuqi speak a "little bit" of Japanese.
For more about the group, check out how old the (G)I-dle members currently are, who the leader is, and when the group originally debuted.