K-pop groups often incorporate English into the lyrics of their songs, both because it caters to an increasingly global fandom and also just because English is often perceived as fashionable. When K-pop groups use a lot of English in songs, people start to wonder if they can actually speak the language, such as when Fifty Fifty blew up in 2023 for the English version of their smash hit, "Cupid." (The answer is Fifty Fifty did speak quite good English overall, by the way.) However, XGALX girl group XG is a special case compared to other groups. They are Japanese, trained in a Korean system, and sing exclusively in English to target global stardom. So among members Chisa, Hinata, Jurin, Harvey, Juria, Maya, and Cocona, here is who actually speaks fluent English in XG (or other languages).
Maya Speaks Fluent English in XG
It is most accurate to say that everyone in the group speaks and understands a degree of English, because studying both English and Korean was part of their training at XGALX. Indeed, it seems that everyone in XG is fairly fluent in speaking Korean. The Mnet reality series XG's three meals a day that began airing in May 2023 offers a prolonged example of their Korean language skills.
However, at the moment, the only member of XG who speaks fluent English is Maya. As she explained in her "Welcome to My Party" video from October 2022, Maya was born and raised in Tokyo, Japan, but she went to an international school — so she "always spoke English." Thus, she concluded, "I would say I'm the most fluent at speaking English out of all the girls."
There is ample video evidence that this continues to be true now. During English-language interviews, Maya is usually the only member to offer lengthy English responses to questions, such as in an Apple Music interview published on August 29, 2023, and she speaks with no accent. Of course, one's willingness (or lack thereof) to speak English is not a direct indication of one's fluency level. It could certainly be the case that other XG members have higher language fluency than they let on and simply lack the confidence to speak in English for prolonged periods.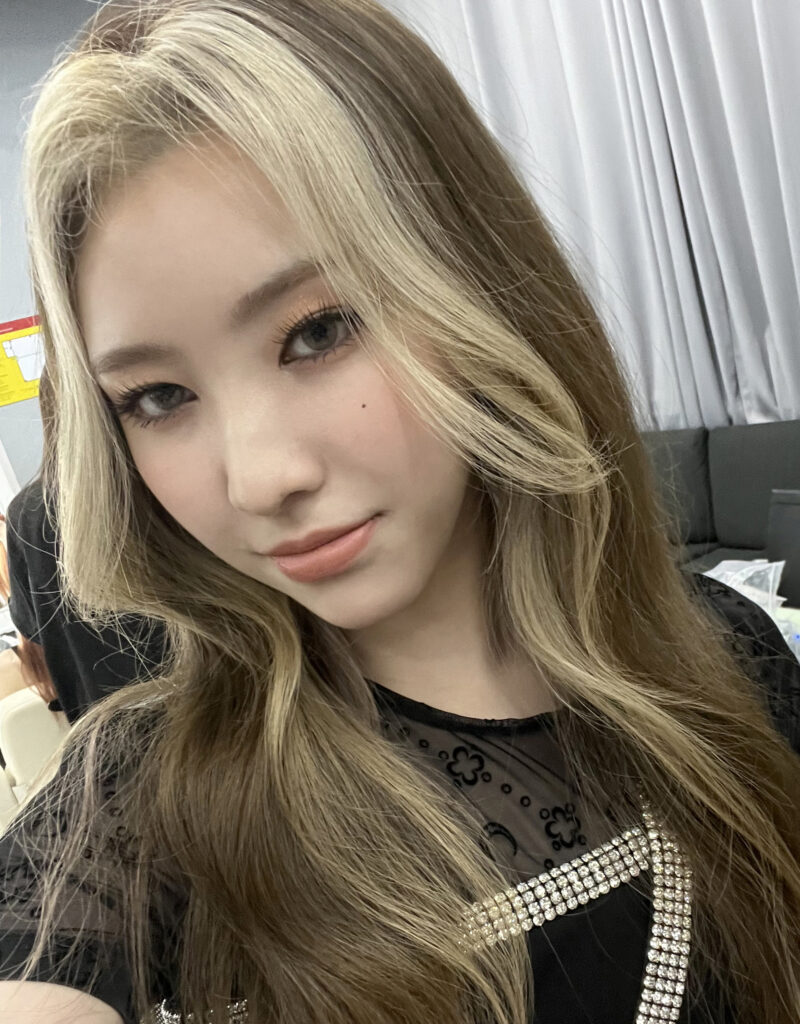 Notably, Harvey (full name Amy Jannet Harvey) was born in Tokyo, Japan, but she actually has an Australian father and lived in Australia when she was young. However, as she explained in her own "Welcome to My Party" video from October 2022, "I was good at English when I was a kid, but now, I forgot a lot!" There is video evidence to support this as well. In a BuzzFeed interview published in July 2023, Harvey could not remember how to say "squirrel" in English. At times, her English is even accented, which normally would not be noteworthy at all, but her having an Australian father makes it a slightly more unique circumstance.
But to reiterate, it is reasonable to assume that everyone in XG will only continue improving at English, not least of which because all of their songs are being sung in English. The group joked in a Celeb Confirmed interview from March 2023 that they speak "XG-an," a mixture of Japanese, Korean, and English, and Juria gave the example of "Jinjja aishteru" ("I really love you" spoken in a mix of Korean and Japanese). In that same interview, XG expressed an interest in learning to speak more languages, such as Spanish, Thai, and Chinese. They also sang their song "Shooting Star" with lyrics translated into Spanish, but it took a few tries to get it just right!
So in summary, among the XG members, Maya is the only person who speaks fluent English, but all members of the group do speak and understand some English. By her own explanation, Harvey used to know more English when she was younger and lived in Australia, but she forgot "a lot." All members of XG are native Japanese speakers, and they speak seemingly fluent Korean.
For more about the group beyond their language skills, check out how old the XG members currently are, what their MBTIs are, who the leader of the group is, and when XG originally debuted. And for more analysis of K-pop groups who can or can't speak English, check out the amazing English skills of Itzy, the multilingual members of (G)I-dle, the English (and Spanish) skills in KARD, or whether anyone can speak English in Twice.