XGALX K-pop girl group XG got quite popular, quite fast, and it owes to how hard all of the members trained across five years. Each member has her own distinct charms and talents, and they particularly excel in R&B and hip hop. The fact that they are all Japanese and sing in English is definitely a point of distinction as well! And as befits a uniquely chic and cool group like this, their leader is oozing charisma. So among Chisa, Hinata, Jurin, Harvey, Juria, Maya, and Cocona, here is the full answer to who the leader of XG is.
Jurin Is the Leader of XG
Jurin is the leader of the group. She is not the oldest member of XG, as there are two older members, but she settles into the role well for various reasons. For one thing, as mentioned above, Jurin embodies the group's coolness with a refined elegance and natural charisma. Hinata has explained what her first impression of Jurin was when they first met (which would have been in 2017): "She was extraordinary. She had her own aura, charisma. I was thrilled because she talked to me first."
Jurin also just provides the stability and support that one would want in a good leader. Notably, while celebrating Jurin's birthday in 2022, Cocona actually cried because she was "so grateful" to have met her. Maya has called Jurin a "planner" who "likes to do everything as planned from start to finish," while Hinata has described her as someone who "thinks really quickly" and "speaks up clearly" for the group. The XG members think of themselves as a family, and before performances, they will shout, "Hesono-o!" the Japanese term for "umbilical cord," to emphasize that familial connection. As such, Jurin said in an Esquire Korea interview published in July 2023 that XG does not really argue, but the members still have a weekly meeting to discuss any pertinent topics. (The meeting even has a written agenda!)
Reflecting on XG then, Jurin ultimately concluded, "I don't really have hard times as a leader. They behave. I'm quite proud of my members." This is refreshing to hear, since several K-pop leaders have felt significant pressure in the leadership role, at least early on, such as Yeji in Itzy and S.Coups in Seventeen.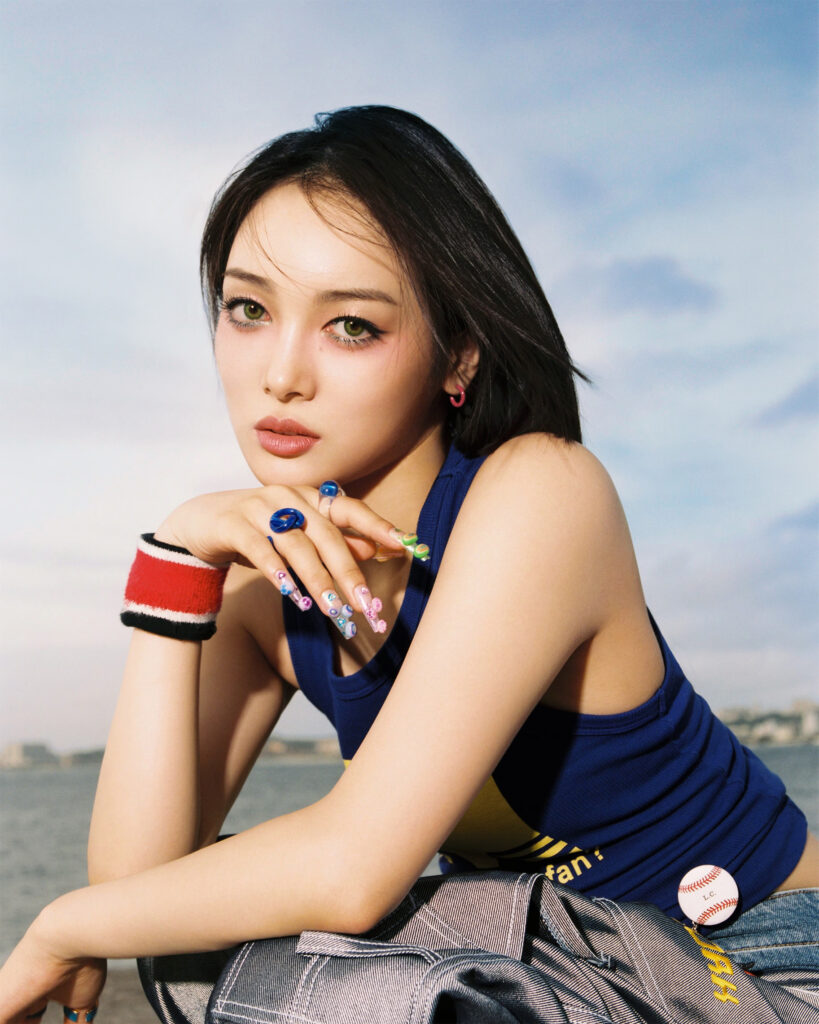 Incidentally, prior to developing aspirations to become an idol, Jurin was amazingly already a professional snowboarder by age 12. According to the XTRA XTRA documentary series, she had begun snowboarding at age 3, and in the Japan Snowboarding Association for 2012-2013, she ranked third place for half pipe. She also finished in 10th place for season points for All Japan Snowboarding Championships XXII. As we have detailed in our explanation of XG members' MBTI, it is not easy to put Jurin in one box!
Regardless, in summary, Jurin is the leader of XG, and she essentially leads the group as if it were a family! For more about the group, check out how old the XG members currently are, when the group originally debuted, or who speaks fluent English. Or you can just check out our archive of all of the XG music videos, conveniently arranged for easy viewing.