If you ask their Buddy fandom, GFriend was probably the most pleasant surprise of the third generation of K-pop. They had humble origins at Source Music, kind of flying under the radar until a September 2015 live performance went viral of Yuju falling down eight times on a slippery stage and getting back up each time. This new momentum, combined with the immense quality and popularity of subsequent songs "Rough" and "Navillera," propelled GFriend into the mainstream of K-pop, where they remained — until their abrupt and shocking disbanding. If you want to know when exactly did GFriend disband and why, here is the full answer.
GFriend Officially Disbanded on May 22, 2021
On May 18, 2021 in South Korea, Source Music released a statement announcing that GFriend would disband on May 22, 2021. The only reason given at the time was as follows: "After careful consideration and extensive discussion, GFRIEND and Source Music have come to an agreement to follow separate paths to continued growth." The announcement felt especially abrupt because, until that announcement, GFriend still had promotions scheduled that were subsequently removed from the schedule. The final official GFriend video ever posted to YouTube wound up being a video of the members goofing around playing pool, which felt rather unceremonious in retrospect.
However, soon after the announcement of the disbandment, all six members of GFriend wrote letters to the Buddy fandom, expressing thanks and apologies.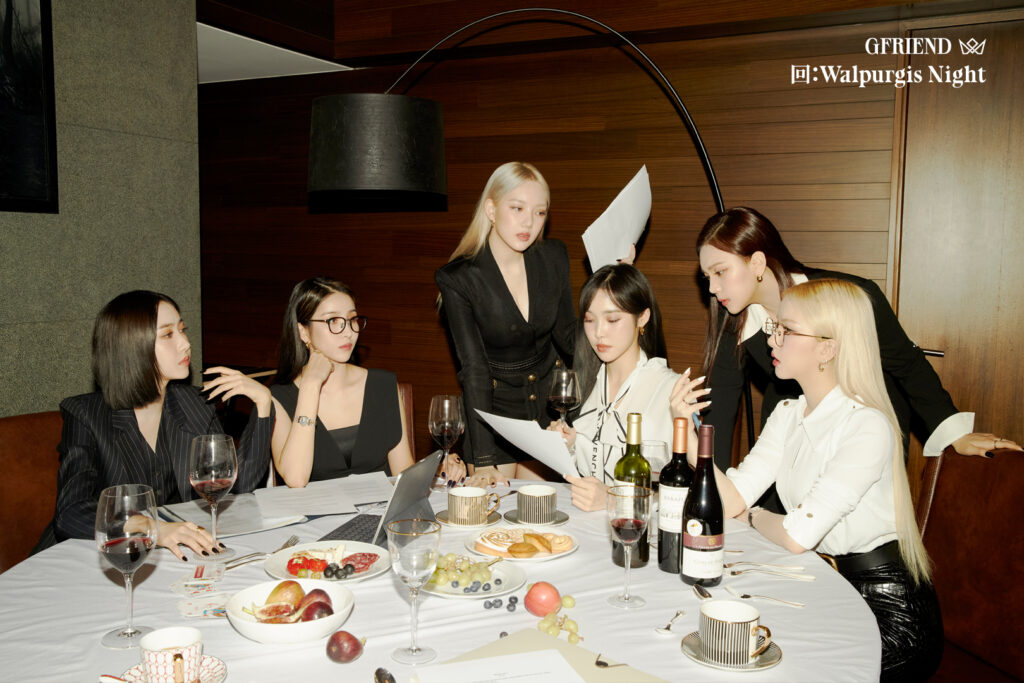 The Reason Why GFriend Disbanded Is Probably a Money Dispute
No member of GFriend has ever gone on record about the explicit reasons why they decided not to renew their contracts with Source Music, but the most basic and likely reason is that the GFriend members did not like the money Source was offering them during contract negotiations. Former K-pop idol Grace has presented this as her primary theory in the past, and no other especially plausible theory has ever been raised.
The hypothetical reasons why Source Music would not have offered GFriend members more money to re-sign are debatable. However, the most conspicuous reason would be that Source was preparing to debut a new K-pop girl group under its new parent company, HYBE. Its group Le Sserafim would ultimately debut in May 2022 to instant popularity, so considered in retrospect from that perspective, it would make sense if Source (and HYBE) chose to focus the majority of its resources on what was this promising new group. Ultimately though, this is only reasoned speculation.
Whatever the ultimate reason was for why GFriend disbanded on May 22, 2021, it is clear that the decision was made extremely late in contract negotiations, because some members have gone on record that they did not expect the group to end at the time that it did. In April 2022, Sowon stated that she did not expect the group to disband when it did, and SinB said in March 2022 that she had not expected Walpurgis Night to be the final GFriend promotion.
Fortunately, the GFriend members continue to support each other and even celebrate anniversaries, and they have expressed an intention to reunite someday. In the meantime, Sowon is pursuing acting, Yerin is doing various activities including music, Yuju has become a soloist, and Eunha, SinB, and Umji are promoting as the beloved Viviz. If you're curious, here is how old all of the GFriend and Viviz members currently are!