The leaders of K-pop groups often take on several roles for their members, though it varies from group to group. However, one thing that basically all leaders offer their group is stability, being someone who can guide others through tough times and difficult situations. As such, having self-confidence and being able to keep a level head are valuable traits in a K-pop leader. And as it so happens, the person who leads Big Mountain Entertainment K-pop girl group Queenz Eye has plenty of each of those traits. So among Hannah, Narin, Wonchae, Ahyoon, and Damin, here is the complete answer to who the leader of Queenz Eye is.
Wonchae Is the Leader of Queenz Eye
Wonchae is the leader of the group, and she just might be one of the most self-confident leaders in K-pop. From their debut showcase through to subsequent interviews, she always carries a sense of swag, charisma, and maybe even insouciance. She is a warm and appreciative person, but little seems to faze her. Former Queenz Eye member Jenna once praised in a radio interview how Wonchae can brush problems off quickly and easily as the leader. Wonchae is also, in the literal sense, the strongest member of Queenz Eye, as she apparently likes to lift member Hannah like she's a baby!
She just seems to exude self-confidence in most situations. For example, when asked in an interview published in January 2023 what type of queen she is in Queenz Eye, Wonchae said she carries the title of "multiplayer" and is the queen in "almost everything." That is the kind of boldness one would typically expect of KARA leader Gyuri! Wonchae is not merely full of bravado though, as she is also committed to becoming a stronger creative contributor to the group. She said in a July 2023 interview that she is studying composition and lyric writing with fellow member Ahyoon, and Wonchae hopes to create a song that fits Queenz Eye the way (G)I-dle leader Soyeon does for her group. When you add in the fact that Wonchae can seemingly speak competent Japanese, her talents really become apparent.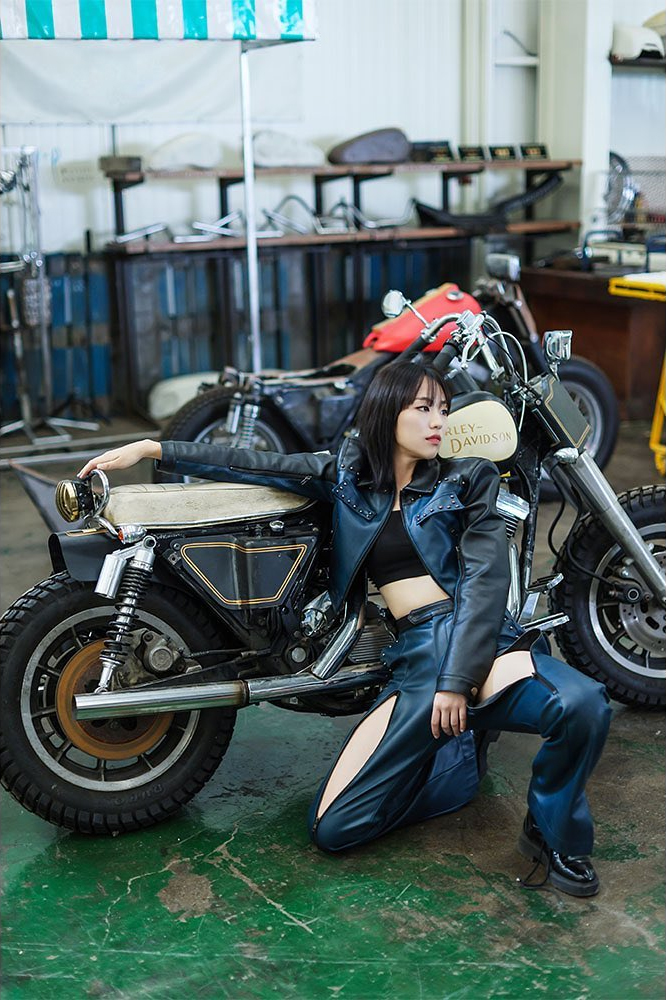 So in summary, Wonchae is the leader of Queenz Eye, and she might rank among the coolest and most charismatic leaders there are in K-pop. We hope that both she and her group will continue to grow in popularity.
For much more information about Wonchae and the other members of the group, check out our meticulously researched and comprehensive Queenz Eye members profile page, or check out when the group originally debuted or how old the Queenz Eye members currently are. Or if you would rather turn your brain off and watch videos, we maintain an archive of all of the Queenz Eye music videos that have been released to date.